Precision Pulley Manufacturing
For
Diverse Applications
Ralmark Company is the predominant manufacturer of pulleys
Military and Defense
Military and Defense
Pulleys manufactured for use by the U.S. military and Department of Defense must comply with stringent military specifications (Mil-Spec).
Aerospace and Aviation
Aerospace and Aviation
We manufacture for the aerospace industry including commercial aviation, general aviation, helicopters,drone launch systems, and satellites by providing purpose-built parts that are lightweight, resistant to corrosion and dimensionally stable.
Wire and Cable Manufacturing
Wire and Cable Manufacturing
Ralmark Company pulleys are the choice of users in the wire cable industry that need a product that provides excellent wear resistance and longevity.
Medical
Medical
We offer a wide range of pulleys and sheaves suitable for your production assemblies or manufacturing equipment. Our customers choose Ralmark Company pulleys and sheaves when they require reliability and dependability for their medical device applications.
Theater and Stage Rigging
Theater and Stage Rigging
Modern theater stage effects demand more from rigging components than ever before. A theatrical stage is comprised of many complex rigging components.
General Industrial
General Industrial
With over 50 years of experience, our reputation for excellence in aerospace manufacturing follows to the products we offer for industrial and commercial applications.
Marine
Marine
Marine environments are some of the most challenging that any component or assembly can face. Sheaves are widely used throughout the industry for a variety of pulling and lifting functions.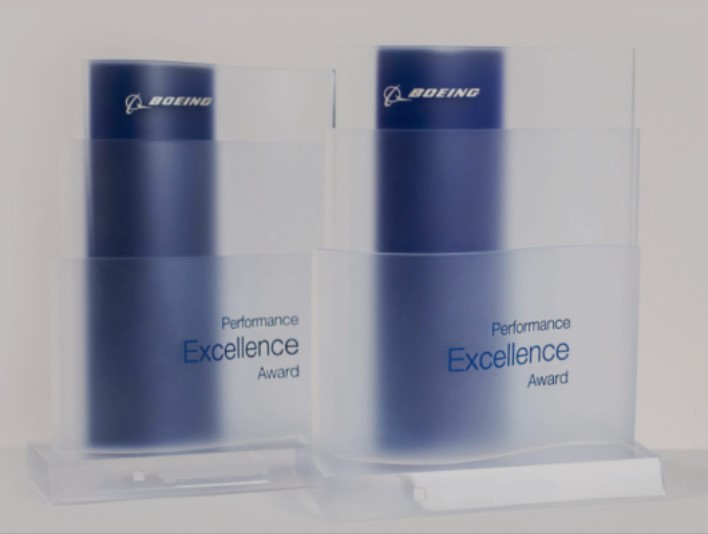 CONSECUTIVE BOEING SUPPLIER
The Boeing Company recognized Ralmark Company for achieving superior supplier performance in areas including on-time delivery and quality.