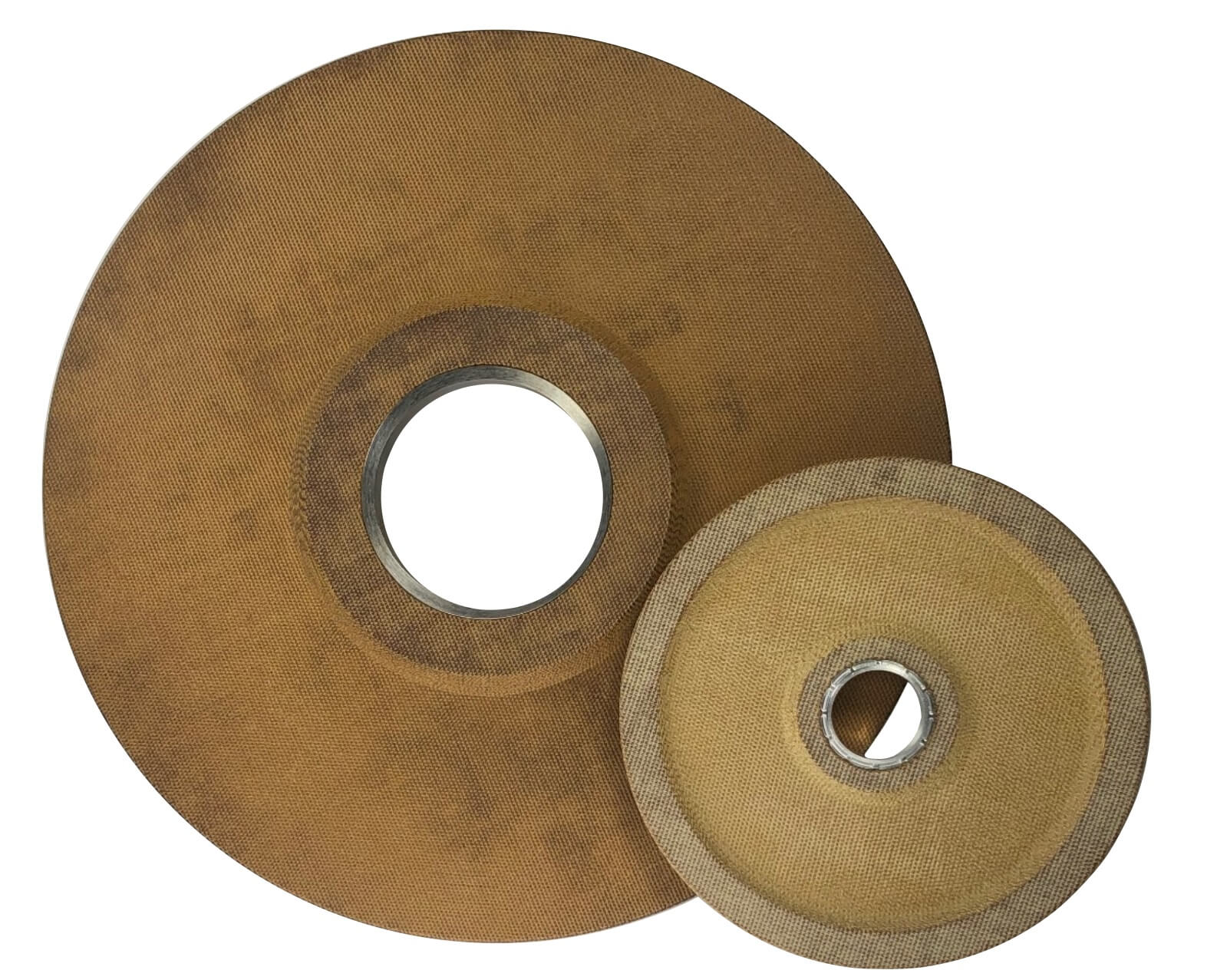 Phenolic – Material is constructed from a woven cotton fabric with a phenolic resin. Phenolic is intended for mechanical applications of high strength, wearability, and high impact strength. This material is commonly used military and commercial aviation as well as in industrial applications that require high performance characteristics.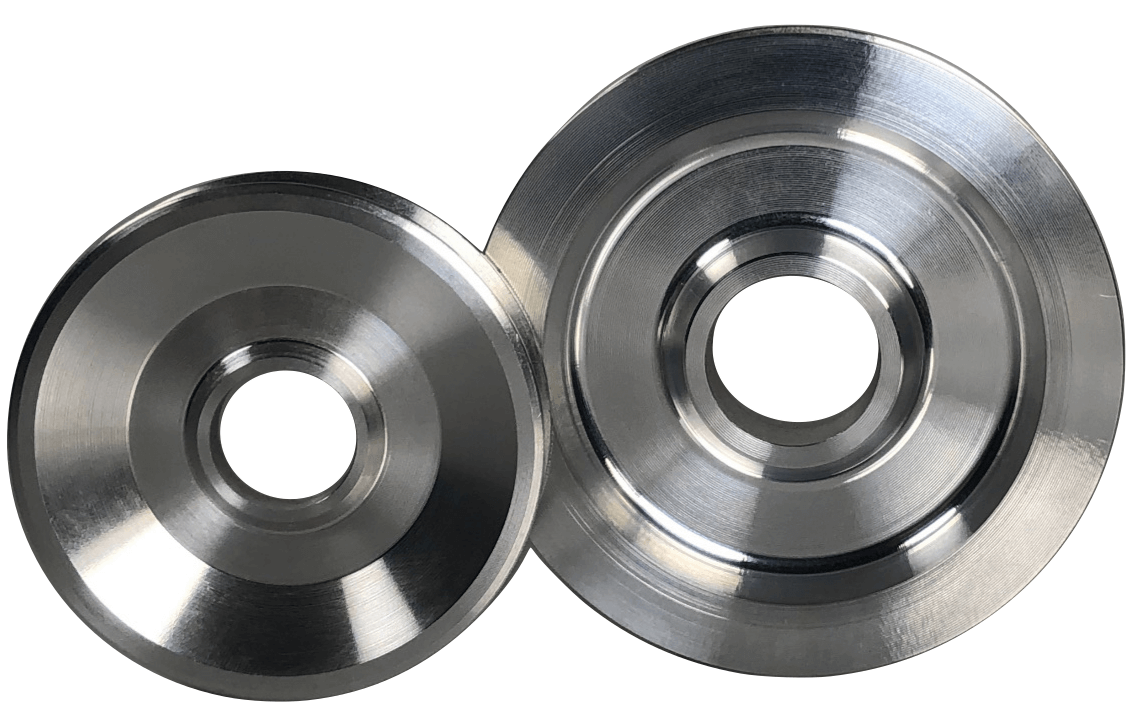 Aluminum – This material most frequently utilized in sheave applications. It is lightweight, durable, greater tensile strength, and resistant to higher temperatures.
It's tensile strength capacity makes it an ideal selection for higher load capacities. Aluminum is a stable material if your application is involved working in a high temperature environment.
Aluminum is a durable and stable material with regards to dimensions. Aluminum pulleys are common in aerospace, military, theatrical, and a wide array of industrial applications.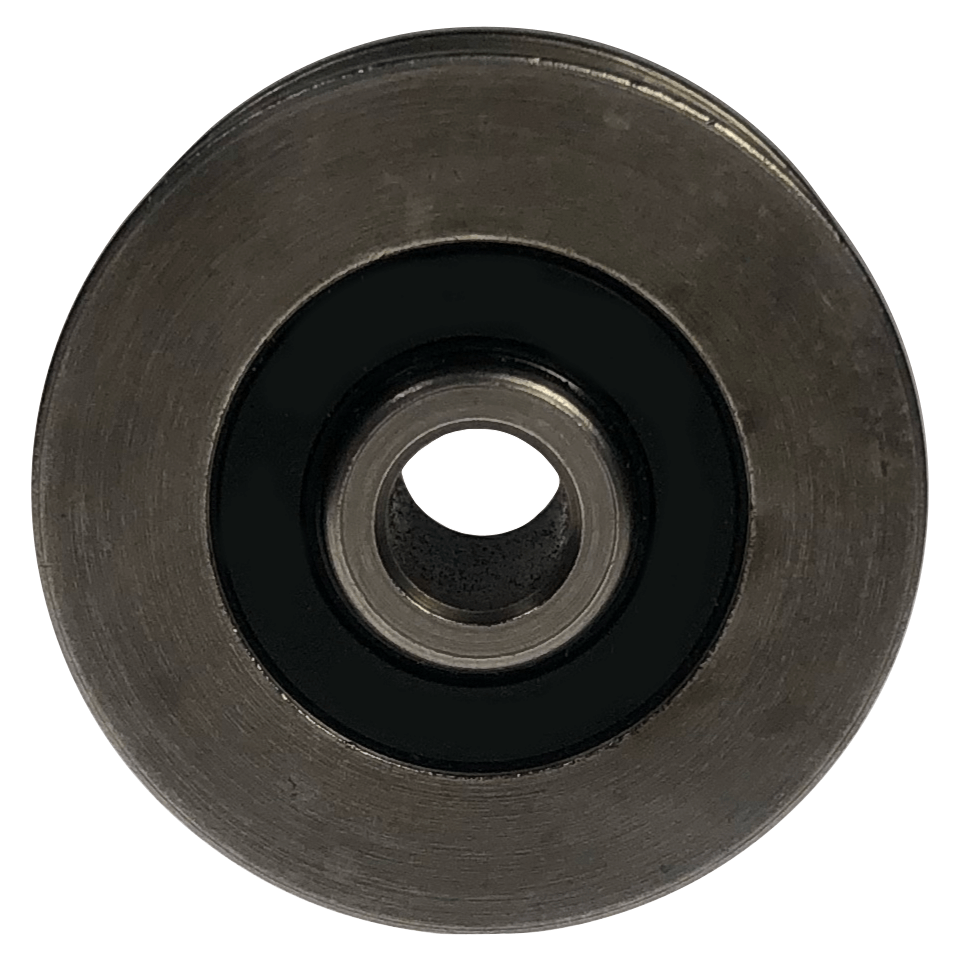 Steel – This is like aluminum when it comes to quality. Due to availability, it is a common material used for industrial sheave applications. It is a stable material that can withstand harsh environments and rigids requirements. Due to the high tensile strength, steel can withstand higher load capacities. It is also having greater stability in cold or hot environments. Steel pulleys are found in most industrial application.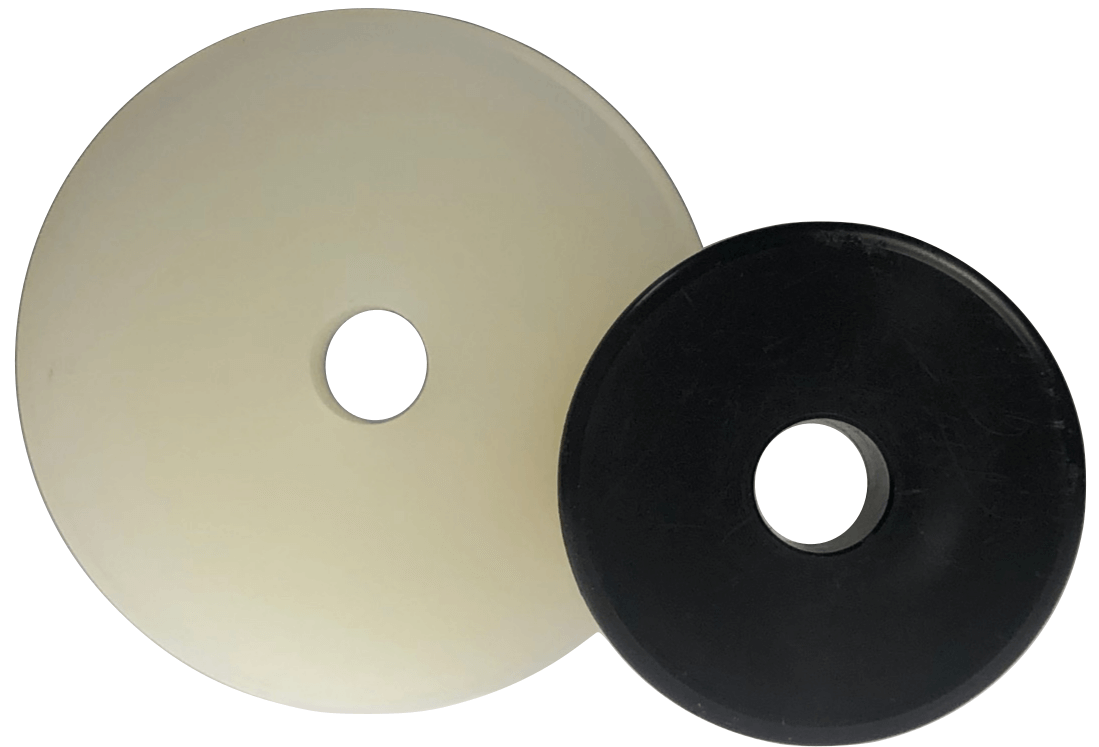 Plastics – Sometimes this may be the least durable material among the list, but plastics are still preferred and have many applications where it can be used. Plastics are also very light, so they make it an ideal choice for lighter projects. Unlike steel and aluminum plastics do not oxidize. Therefore, you do not have to worry about special process coating protection. Common name of plastic materials that sheaves can be designed from: Acetal, Delrin, Nylon, Nylon 6/6, and UHMW to name a few. Plastic pulleys are widely used in all applications that can be imagined.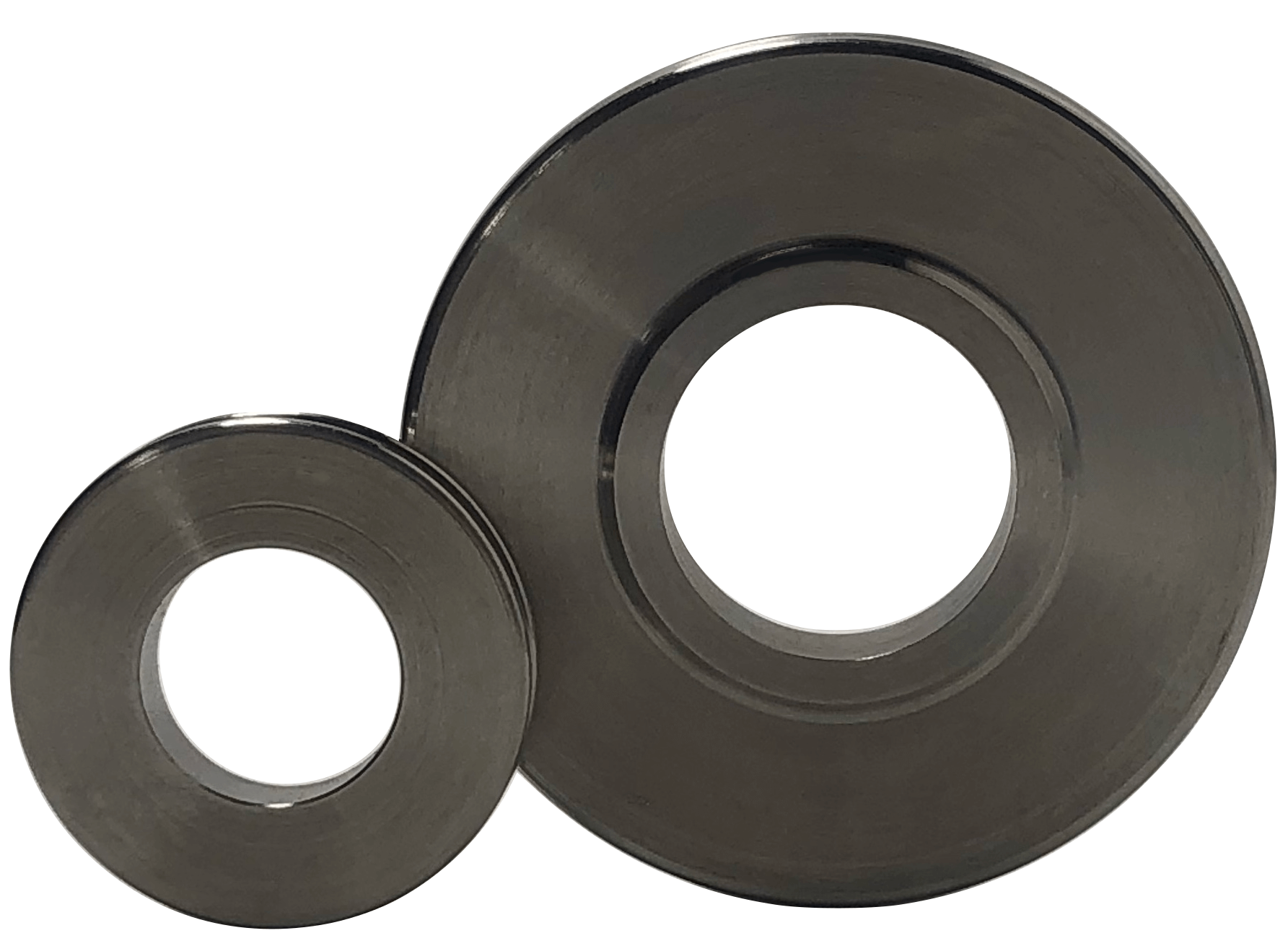 Stainless Steel – This material has many desirable properties that contribute to the widespread application of sheaves across many industrial sectors. Above all, because of its chromium content, it is extremely resistance to corrosion. The most common grades are type 304 and 316 that consist of austenitic chromium nickel alloys. These grades are used to support products that are used in food preparation equipment, laboratory equipment, medical equipment, marine applications, textile, and chemical processing equipment.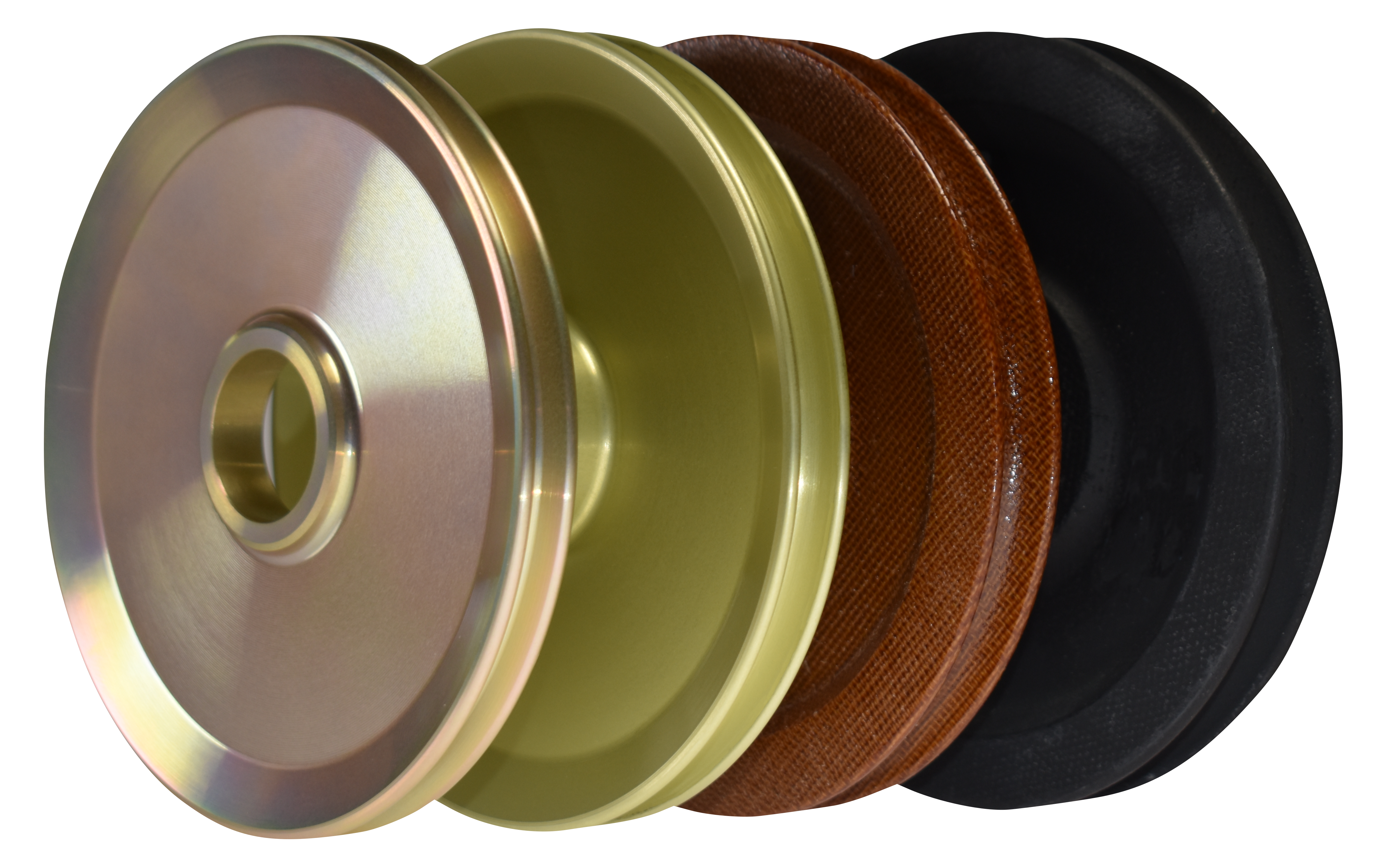 Finishes – We can offer multiple plating and finishing process for your sheaves. Our supply network includes NADCAP accredited coaters, and experienced specialists in many coating technologies. Whether it's a hard-coat anodize or a MIL-SPEC epoxy, we can help. Some of the coating and finishes we offer are listed below. If you don't see what you need call us and we will do our best to adapt to your finishing requirements.
Aluminum Conversion Coating
Chemical Agent Resistant Coatings (CARC)